Cruise Cover
What's cruise cover and why do you need it?
What's cruise cover?
Cruise cover is a specific type of insurance that's designed to cover the types of accidents, injuries and potential mishaps that could happen on a cruise holiday.
Where a standard travel insurance policy covers things like holiday cancellations, luggage loss and medical emergencies, cruise insurance covers in addition specific incidents that could arise during a cruise holiday or when you are on board a cruise liner, ship or river boat.
Why do you need cruise insurance?
Cruise holidays can be expensive. As such, any delays or cancellations could result in travellers losing significant amounts of money.
In some cases, for example, where your departure is delayed or cancelled, your ferry or cruise operator may offer to compensate you.
Where that option isn't available, however, it's important to have cruise insurance to cover any extra or unexpected costs.
What does cruise insurance cover?
Cruise travel insurance policies vary slightly from insurer to insurer. Ideally, they should cover some, if not all, of the following:
Missed port departure
If you miss your cruise leaving and need to catch it at another port, cruise cover will cover your accommodation and transport costs. This applies to initial departure as well as on trips ashore.
Legitimate reasons for missing a port departure include: public transport failures, vehicle accident or breakdown, motorway delays due to an accident or breakdown or delays resulting from strikes or adverse weather.
Cabin confinement.
This is where you fall sick and are requested by the ship's medical officer to stay in your cabin to stop the illness from spreading. If that's the case, your cabin confinement clause compensates you for each day you are confined.
Unused excursions and trips
Whilst confined to your cabin, you might miss out on organised trips onshore. Cruise travel insurance will cover any pre-booked ones you lose out on, whether that's due to illness or injury.
Cruise interruption
This recoups your losses if you must cut your cruise holiday short. Valid reasons may include: death, injury due to accident, illness or disease of you, your travelling companion, a close relative or your travelling companion's close relative.
Medical emergencies
This covers you if you fall ill or get injured on your cruise and need short-term hospital treatment on dry land. It includes the cost of medical treatment, procedures, hospital room fees and accommodation, as well as public transport to the next port so you can re-join the cruise.
Most cruise travel insurance policies will also cover the cost of flying you back to the UK for treatment via air ambulance.
Itinerary changes
Your cruise operator might have to change your trip's itinerary due to adverse weather or timetable restrictions. Where changes are significant (e.g. an alternative port can't be offered) then you are compensated for each missed port.
Cruise cancellations and curtailment
Cancellation cover lets you claim back the cost of cancelling your trip. This includes flights, hotel bookings and travel to and from the airport.
Curtailment covers your trip if it's unexpectedly cut short. If that's due to the coronavirus pandemic, then your provider's COVID-19 policy determines whether you're covered.
Baggage and belongings
Your cruise insurance will cover the cost of your baggage or belongings getting lost or stolen during your trip.
Money
This is cover for if your travel money is lost or stolen. Your policy will pay up to your policy limits so it's important to check you have enough before you depart.
Is there an age limit on my insurance?
There's no age limit on your ABTA Travel Sure insurance with cruise cover. However, you should be aware that older travellers tend to pay a higher premium.
Is my family covered?
Family cover is available on ABTA Travel Sure.
Do I have to declare pre-existing medical conditions?
It's always advisable to declare these before you depart on a cruise. Your insurer needs to know if you have any pre-existing medical conditions that need covering.
What about my GHIC/EHIC card?
Your GHIC or EHIC card won't cover you if you need access to medical treatment while on a cruise. It will, however, ensure you receive state hospital treatment at the same price as residents of that country would.
It's important to note that GHIC/EHIC cards don't cover on-board medical treatment as these tend to be provided by private healthcare companies. Also, your card no longer covers treatment in Iceland, Lichtenstein, Norway and Switzerland, in most cases.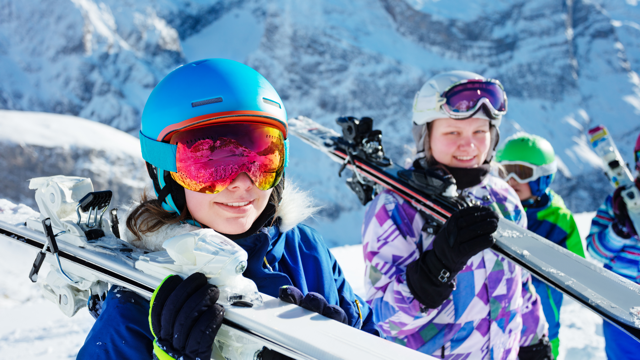 Winter sports & Activities cover
Over 70 sports and activities covered, including winter sports
Ski pack cover up to £450
Up to £250 if your resort is closed due to lack of snow